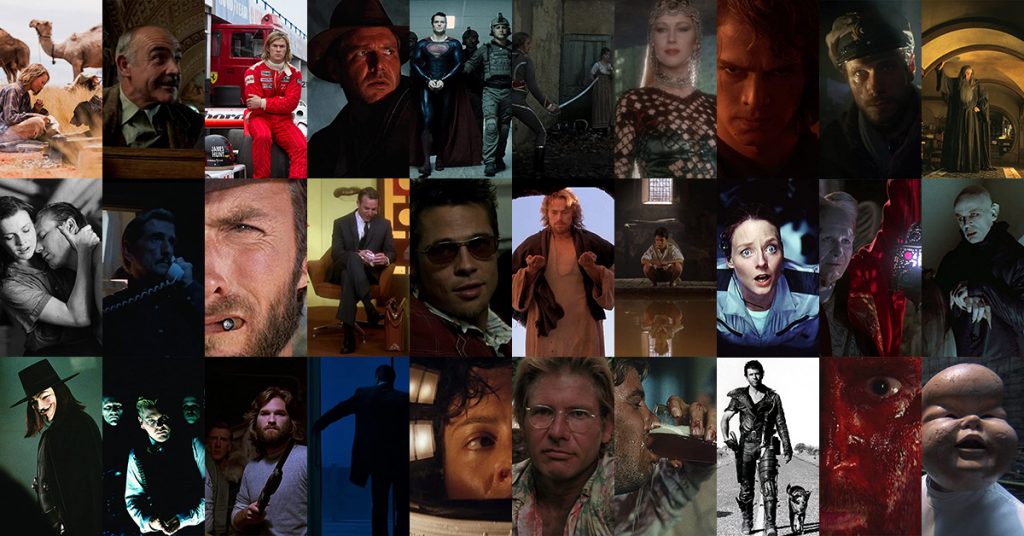 The day before Christmas, I took my youngest daughter to see Spider-Man: No Way Home. It felt like a novel thing to do because we had not been to a movie theatre in a long, long time.
As the film unspooled in the darkened theatre, I was reminded how much I used to love being entertained by cinema. I say 'used to' because most movies no longer seduce me the way they did in times past. The medium's diminished power over me is due to a combination of reasons.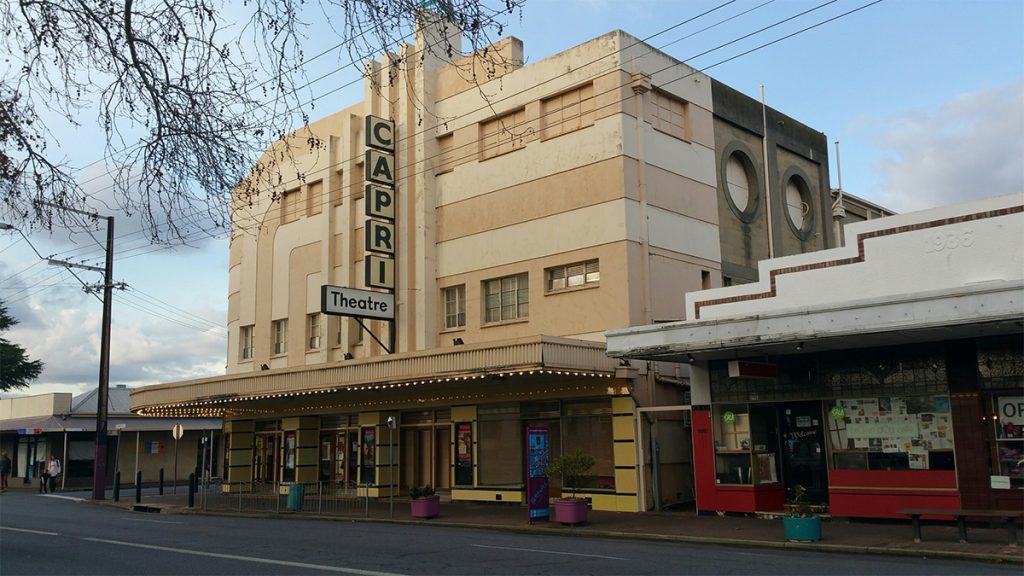 First, to visit a movie theatre today has become an onerous proposition. It's no longer a pleasant diversion in the shadow of government mandated movement restrictions in response to the C-word and its variants.
Second, the option to stream movies to a screen in the comfort of my own home appeared to negate the need to see a movie in the theatre.
Solid reasons on their own, but the truth is I'm convinced most new movies are rubbish – both aesthetically and narratively. Especially the ones made primarily for Netflix and the other streaming platforms. Big budget movies made today look cheap to me. Also, their shallow, didactic narratives render me stupid after I expose myself to them.
There are rare exceptions. Spider-Man: No Way Home surprised me. Despite it being yet another superhero movie, the story was about the only pursuit that really matters – becoming a unique individual through sacrifice and non-attachment.

My enjoyment of Spidey's latest cinematic outing inspired me to compile a list of 30 movies that embedded themselves in my consciousness after I saw them. 30 appears arbitrary, but a list of 10 (or even 20) was too restrictive.
Thirty Movies I Love
Almost all of the following titles can be found on Netflix, Google Play, etc., if you want to entertain yourself with some of the stories firmly lodged in my brain.
30. Tracks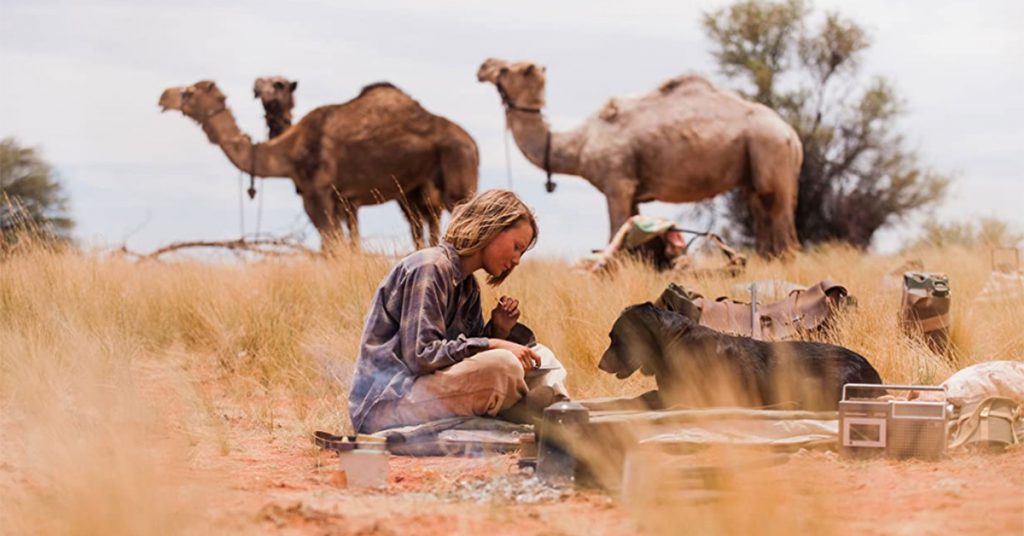 Tracks is one of only four movies on my list made in the last 10 years. Anyone who knows me is aware I often test myself with long, punishing walks. Tracks, the true story about a young woman who subjects herself to a 1,700-mile trek through the Australian outback is obviously my type of movie.
29. The Untouchables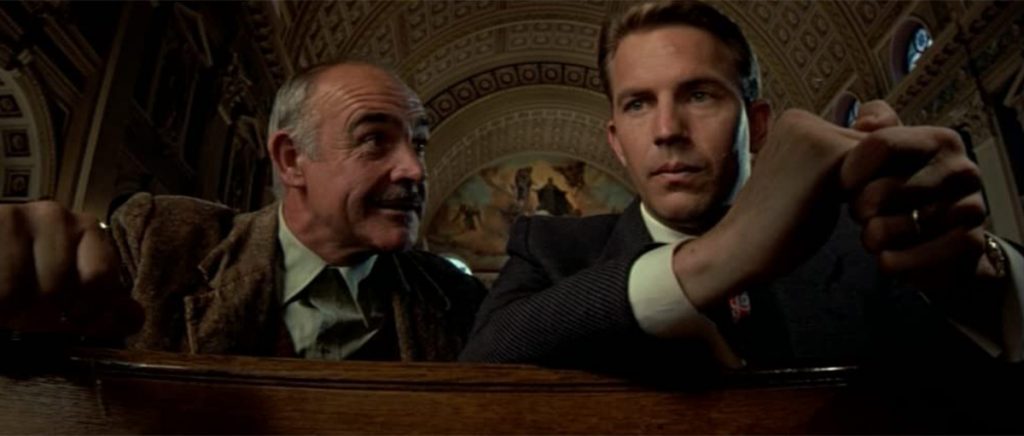 I relish stories about capable individuals who come together as a team to solve a problem. The people who made The Untouchables 35 years ago possessed a command of cinematic language most filmmakers today have forgotten. Seriously, the Union Station scene eclipses anything presented in a modern blockbuster.
28. Rush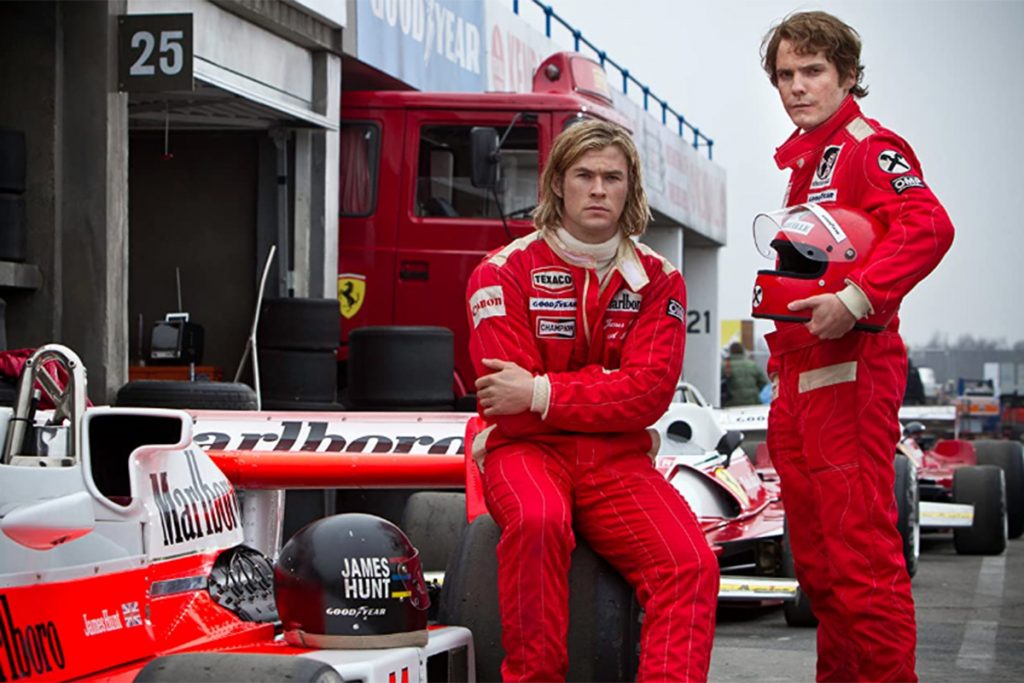 Marvel fans will howl in protest, but Rush is Chris Hemsworth's best movie and his greatest performance. Fun fact: Chris's co-star Daniel Bruhl is also best known for playing a Marvel character. Rush is a story about two talented assholes who were fucking great at their jobs.
27. Indiana Jones and the Temple of Doom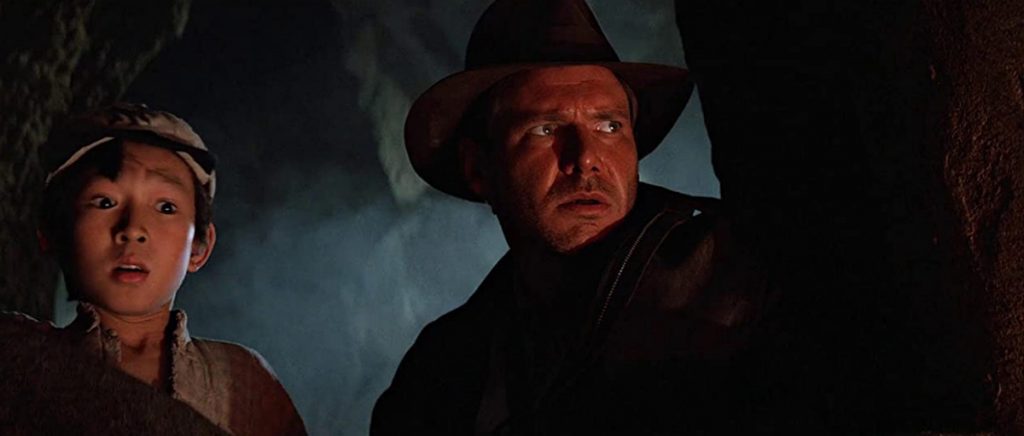 Until the fourth Indiana Jones movie was released, Indy's second adventure was often regarded by ignorant people as the worst of his cinematic outings.
Yes, a lot in this movie has aged poorly, e.g., the insensitive portrayal of cultures outside of the West, and the cringe-inducing relationship between the leading man and woman. It also traumatized a whole generation of parents who were not prepared for the level of brutality contained in what was marketed as a 'family friendly' adventure. I was a messed-up kid, so I loved it!
I think Indiana Jones and the Temple of Doom resonated with me when I saw it as an 11 year old boy because I desperately wanted a father figure in my life like Indiana Jones. Someone who was a capable adult who could be relied on to help his family and friends survive a cruel, scary world.
26. Man of Steel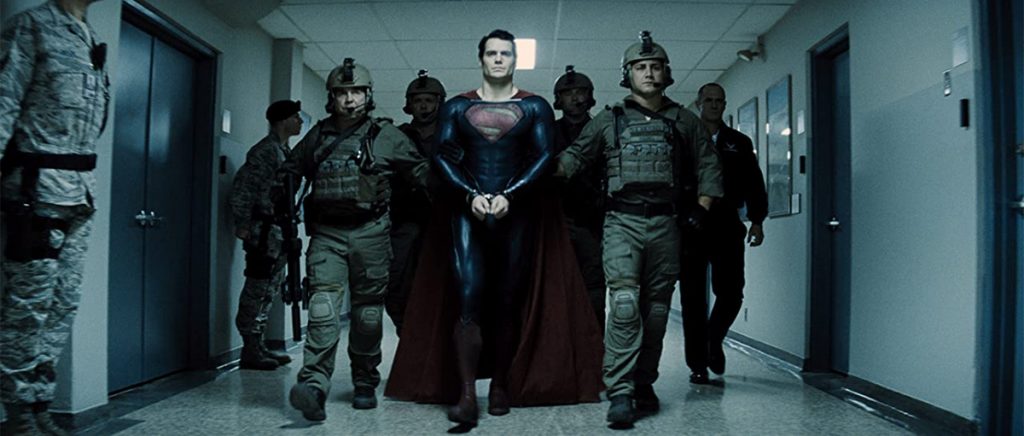 This is the only superhero movie on my list. Not because I do not enjoy any others, but Man of Steel is the only one that feels like a movie instead of a television episode. A gorgeous looking film with a majestic Hans Zimmer soundtrack. Less about super-powered beings punching each other and more about what a dying civilization should preserve for future prosperity. We should turn our minds to such things before the end of the 2020s arrives…
25. The Duellists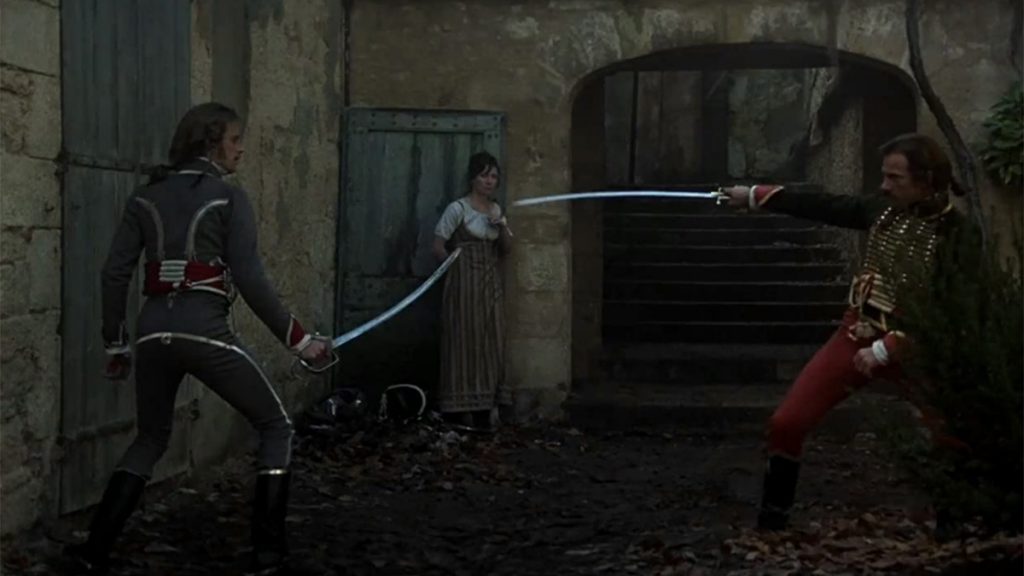 It's hard to believe this was director Ridley Scott's first film. The Duellists is far better than most directors' second, third and fourth films. Entirely shot on location with natural light sources, this movie stylishly communicates how ineffective logic is in the face of rabid obsession.
24. Excalibur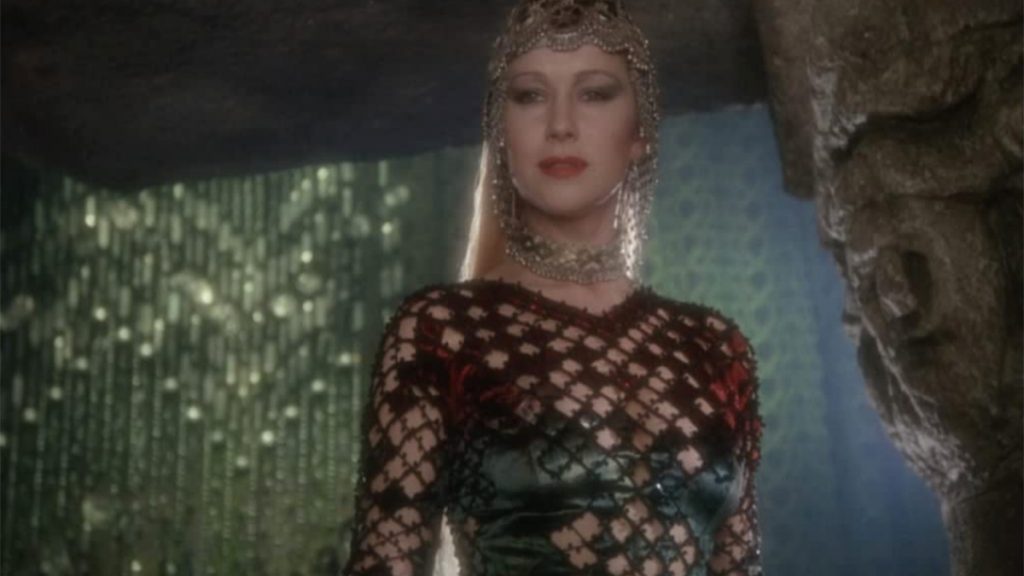 The Arthurian legend meets 1980s cheese. Raunchy and violent, this filmic interpretation of the story of King Arthur broke my brain when I first saw it. I was on the verge of my teenage years, alone on the family couch, when it popped up on television.
Excalibur is the cinematic equivalent of a heavy metal album cover come to life. Also, it introduced me to an incontestable fact. Helen Mirren was the most beautiful woman in human history. I will fight anyone who disagrees with me.
23. Star Wars: Episode III – Revenge of the Sith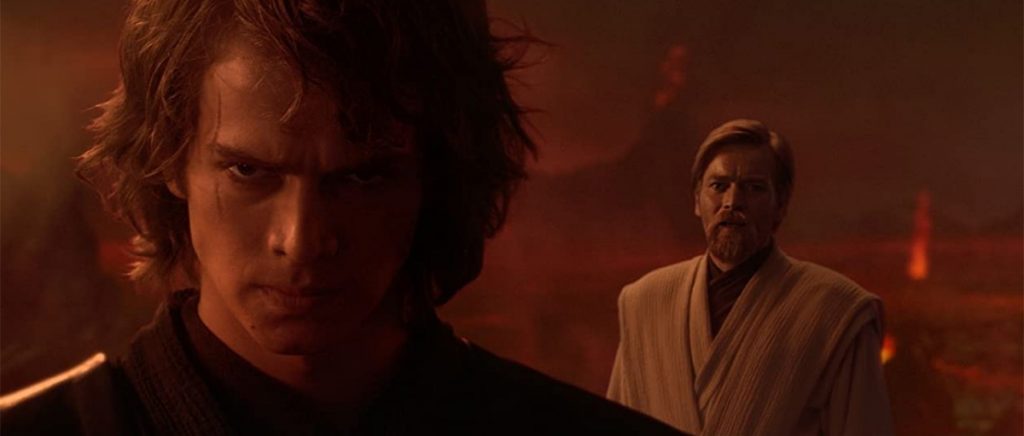 Wow, that title is a mouthful! It reflects the fact that Star Wars became a never ending franchise to be milked for cash rather than the innovative movie from the late 1970s which reimagined The Hero's Journey for the twentieth century.
While I think the 1977 original is the best film of the series, I placed this entry from 2005 on my list because it has the most to say to us living in the 2020s. Star Wars: Episode III – Revenge of the Sith appears to be the story of Darth Vader's birth but that's just window dressing for the real tragic tale. This entry depicts a once vibrant culture sliding into full blown totalitarianism. Most of the characters who should have known better play their part in the tragedy, blissfully allowing themselves to be manipulated by unseen forces.
22. Das Boot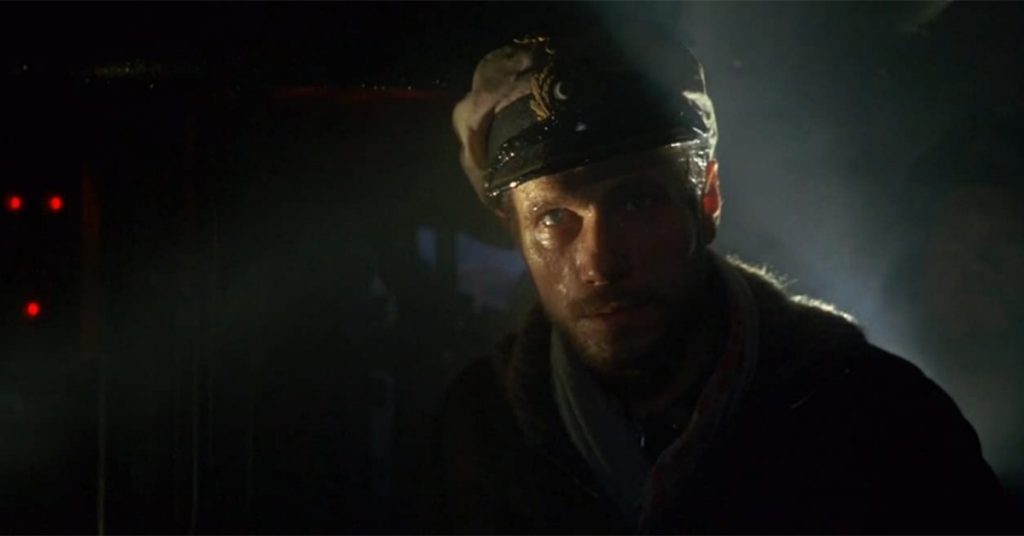 I want to believe decades of realistic and thoughtful war movies will dissuade participation in future conflicts, but I know that's bullshit. The next international war (coming soon!) will likely be marketed as a cool video game you need to get on board with, and most people will. You don't want to give comfort to the enemy, do you?
My cynicism aside, Das Boot (The Boat) is an atmospheric movie which expertly shows the futility of war through character and setting rather than graphic violence. This story follows the crew of a German U-Boat in World War II and the boredom, terror, and claustrophobia that results from following orders. Sounds like C0VID lockdown!
21. The Lord of the Rings: The Fellowship of the Ring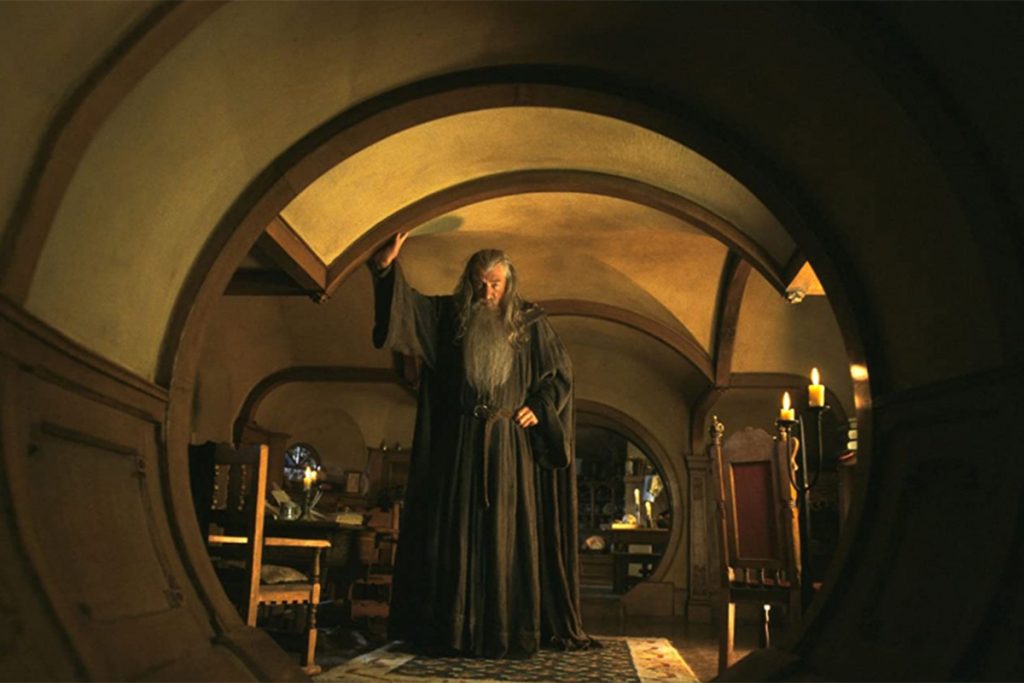 I vividly remember watching this movie in Chatswood, New South Wales the day of its release. I had just completed my second read through of J.R.R. Tolkien's trilogy and was doubtful if it could be translated to the silver screen.
After the prologue when Gandalf rides into Hobbiton, I was hooked. It surprised me how Tolkien-ish it felt, which is to say Peter Jackson and crew nailed it. Probably because they worked from a place of humility, outside of the Hollywood machine in New Zealand, and clearly understood they were creating a once in a lifetime series of movies.
Has there ever been another book adaptation that felt as authentic as this one? The other two parts of course are great, but this one makes the list because it was first.
20. Altered States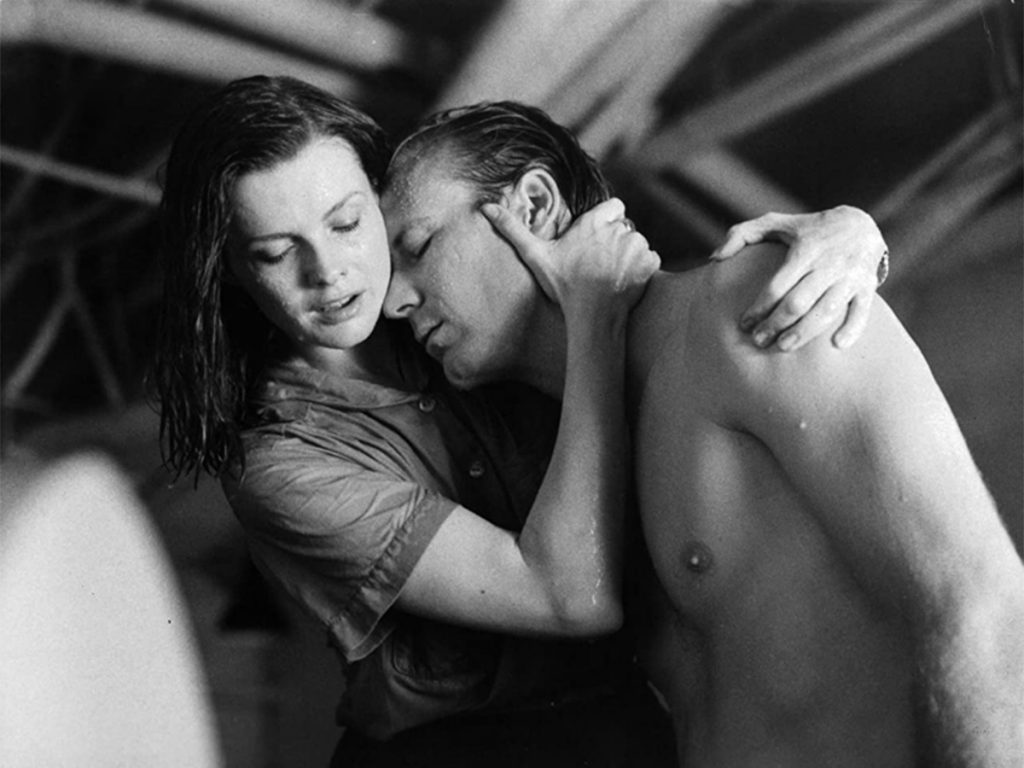 Possibly the weirdest entry on my list. I know it's a crowded genre, but Altered States is the best movie ever made about a scientist who experiments on himself with psychoactive substances and sensory deprivation to discover what it means to be human.
19. Paris, Texas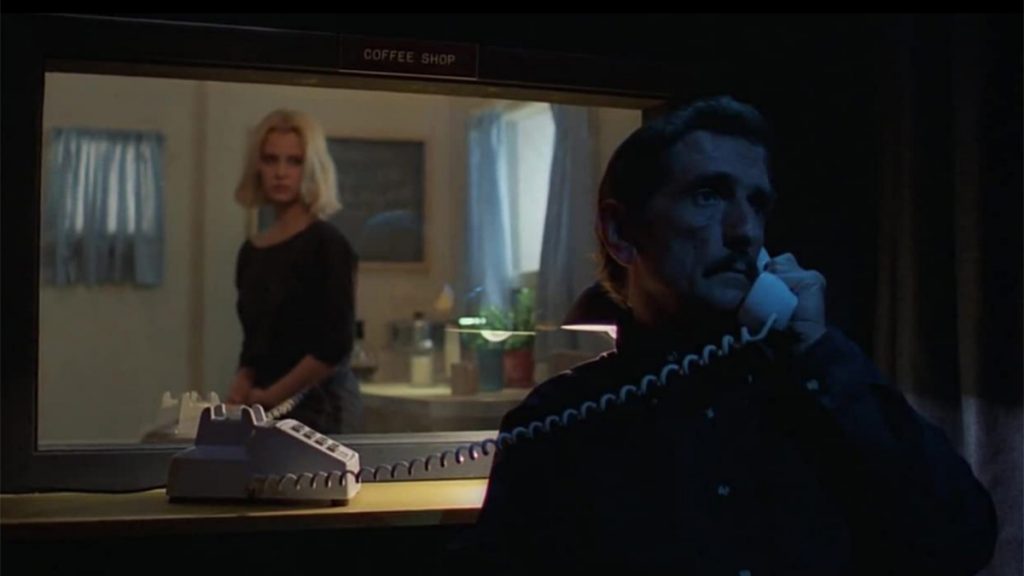 I found this movie on a free (ad-supported) streaming channel after I spent a frustrating 45 minutes looking for something good to watch on Netflix. Paris, Texas, released in 1984, is about a drifter who reappears after missing for several years to reconnect with his family. The acting, story, and cinematography place it way above most of the dross made today.
The scene at the end of the movie between the late Harry Dean Stanton and Nastassja Kinski – two actors with minimal dialogue – shows how incredible this medium can be in the hands of accomplished artists.
18. The Good, the Bad and the Ugly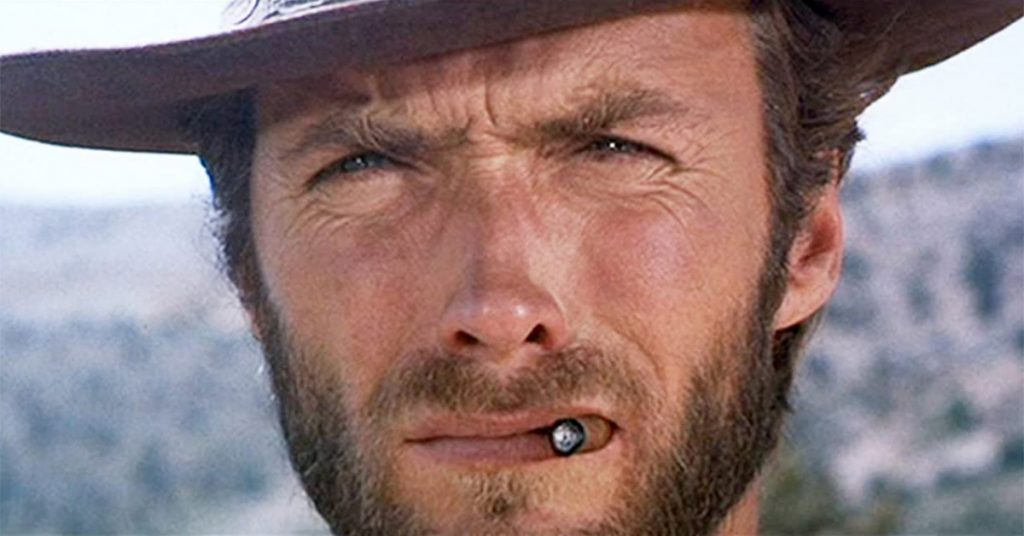 Clint Eastwood embodied the character of the dangerous loner better than any other actor. Clint plays 'the Good' (relatively speaking) character who enters a doomed alliance with two despicable desperados, 'the Bad' and 'the Ugly'.
This is more opera than western, which makes sense. After all, it was made by an Italian director and scored by an Italian composer. The Good, the Bad and the Ugly is the greatest western ever made, although Once Upon a Time in the West is almost its equal (also made by the same director, Sergio Leone).
17. JFK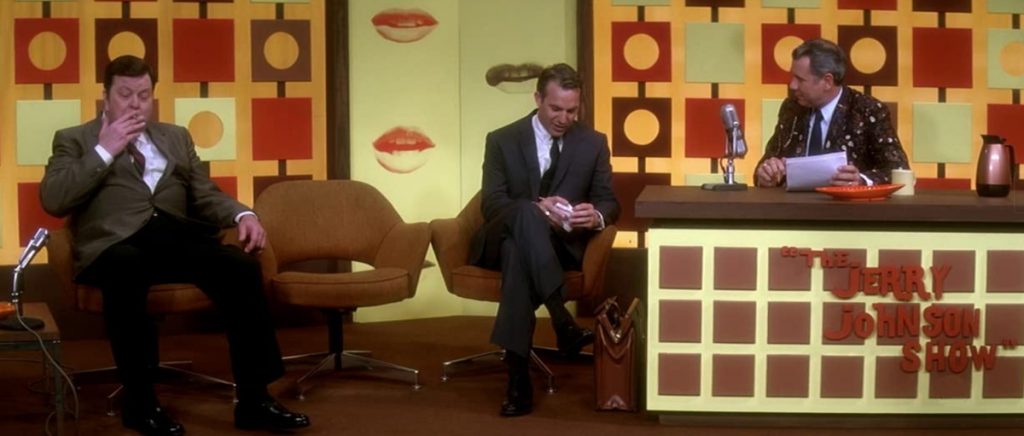 Congratulations, Kevin Costner. This is the third film you appeared in that made my Top 30 list. The other two are The Untouchables and Man of Steel. I know this accolade is the high point of your career. You're welcome.
JFK is the most divisive movie on my list. Any piece of art that examines the glaring inconsistencies of government propaganda always triggers people who build their identities on holding officially sanctioned opinions.
The director of JFK, Oliver Stone, delivered a brilliantly feverish and intentionally confusing account of the tangled web of lies, contradictions, and misinformation that always accompanies a major historical event. In this case, the assassination of the 35th U.S. President, John F. Kennedy.
16. Fight Club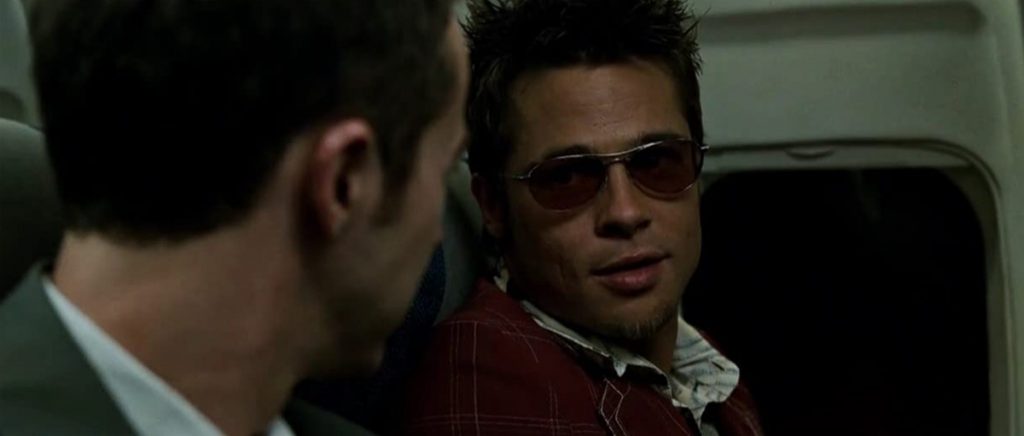 My one sentence summary of Fight Club: Every second of your life is precious, so why do you continue to squander it?
Also, in the world of motivational speakers, Tyler Durden (Brad Pitt) is the G.O.A.T. This movie inspired one of my more severe biases – I'm deeply suspicious of anyone who offers me advice who does not sound and look the same as Tyler.
15. The Last Temptation of Christ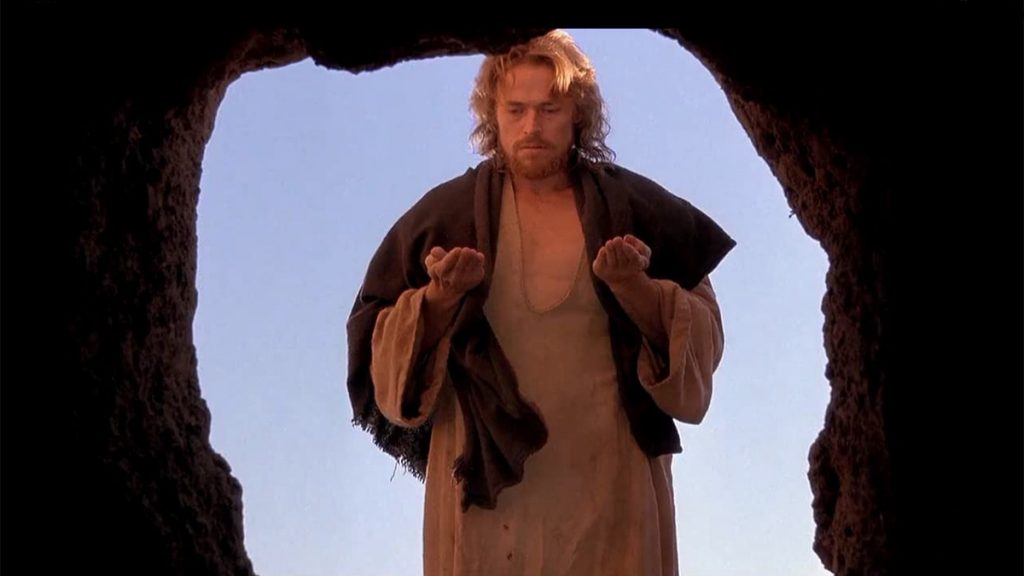 My eldest daughter came up with what I think is the greatest joke ever:
I want Willem Dafoe to be my Willem Dafriend

A. Horan, 2021
I'm a proud papa and this is undeniable evidence I raised her right. Anyway, her joke segues nicely into Willem Dafoe's most impressive role – Jesus Christ.
The Last Temptation of Christ was overshadowed by the controversy it inspired on its release. Religious fundamentalists made a big stink about what they believed was a work of celluloid blasphemy. They clearly did not watch the film because I'm convinced this is the only Jesus movie that would push non-religious people towards Christianity. Ironic!
Willem Dafoe, directed by Martin Scorsese, plays the most relatable Jesus ever. His excellent performance sells the idea that trying to live up to the title Son of God is no walk in the park.
14. The Devil's Backbone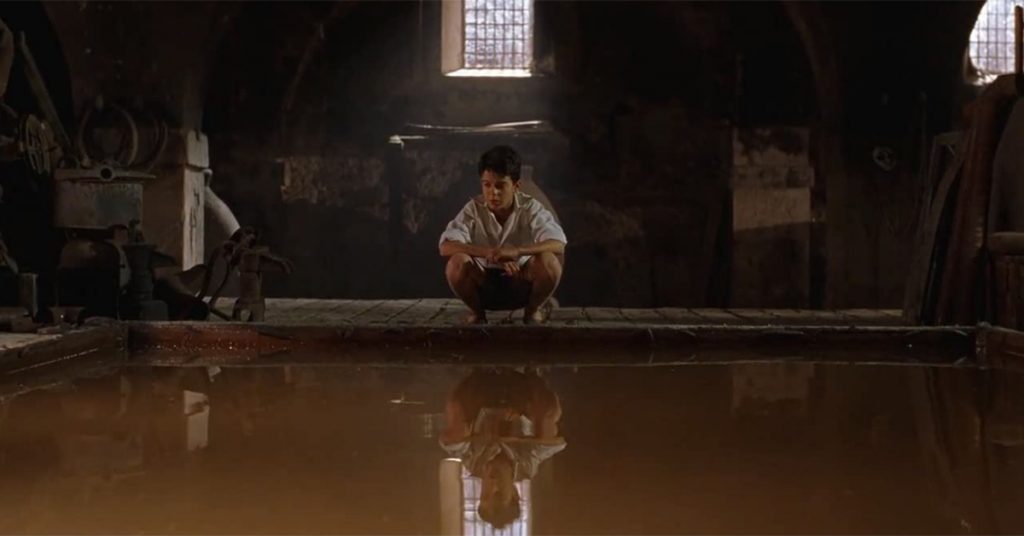 Director Guillermo del Toro is best known for his sumptuous films Pan's Labyrinth and The Shape of Water. As much as I like them, The Devil's Backbone is the one I love. A brilliant mix of terror and catharsis.
Like Pan's Labyrinth, this movie is set during the Spanish Civil War. 12-year-old Carlos arrives at a boys' orphanage after his father has died in the conflict. The orphanage is clearly haunted and everything is not what it seems. The Devil's Backbone is the anti-Ghostbusters movie. Ghosts might be terrifying, but they need to be listened to, not busted.
13. Contact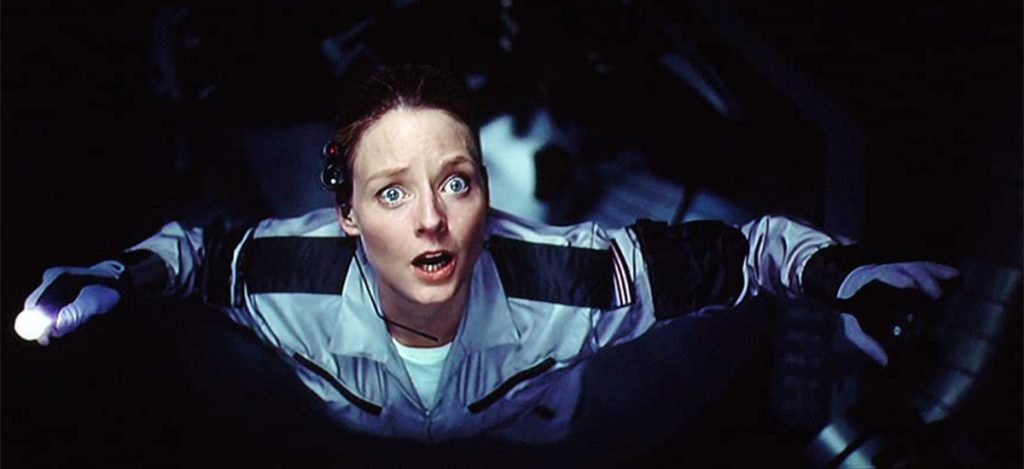 If we ever make contact (if we haven't already) with alien life in the universe, I think the process will be more Contact and less E.T. the Extra-Terrestrial or War of the Worlds. Any scientist who manages to talk with extra-terrestials will likely be written off as 'crazy' because their experience will be dismissed as 'religious' by their detractors.
Jodie Foster elevates anything she stars in, and Contact is my favorite Foster Flick (huzzah!). The sequence where Dr. Ellie Arroway (Foster) uses 'the machine' to travel through space is equal to any of the psychedelia in 2001: A Space Odyssey.
12. Bram Stoker's Dracula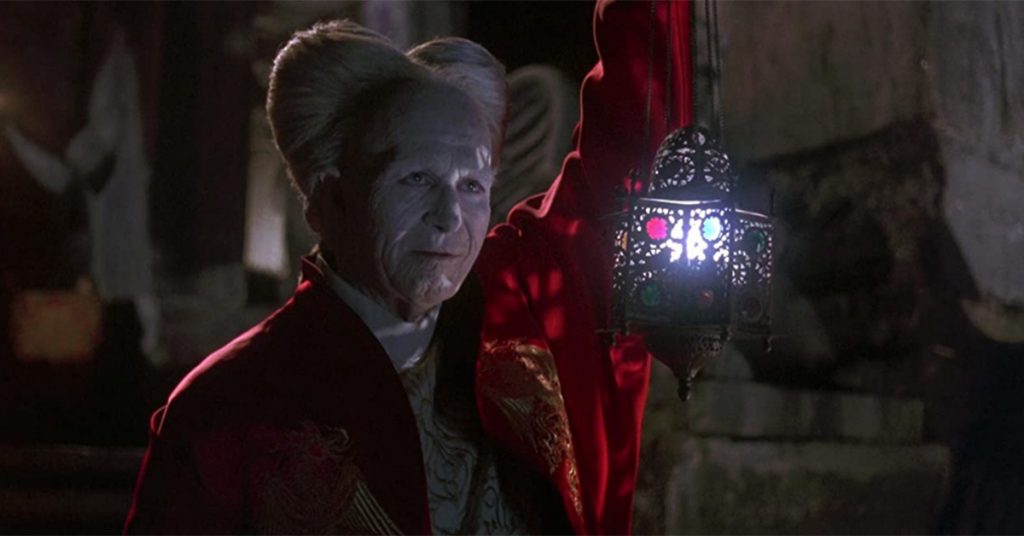 My next two entries are both vampire movies, which took me by surprise because I hate those blood suckers! Both entries are bloody good examples of cinema as art, regardless of the subject matter.
First up is Bram Stoker's Dracula. Director Francis Ford Coppola added 'Bram Stoker' to the title to let audiences know his movie would adhere closely to Bram Stoker's classic novel.
This is the most beautiful looking vampire movie ever made. The rich aesthetics and larger than life performances from Gary Oldman as Dracula and Sir Anthony Hopkins as Professor Abraham Van Helsing make this a winner. Poor Keanu Reeves and Winona Ryder struggle to keep up with Oldman and Hopkins but their often-bewildered looks amplify the melodramatic presence of their older co-stars.
11. Nosferatu the Vampyre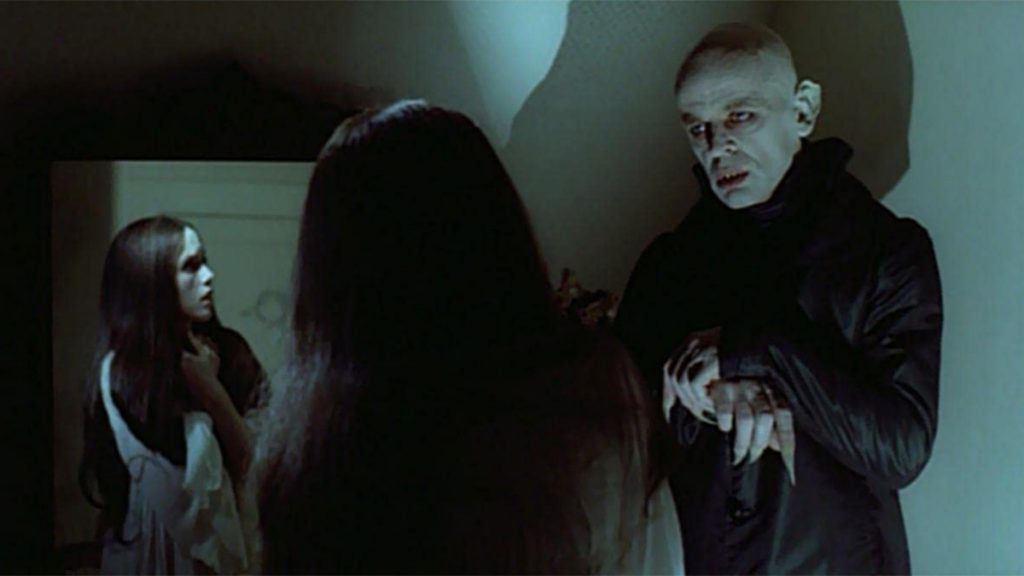 If Bram Stoker's Dracula is a rock concert, Nosferatu the Vampyre is a stripped bare acoustic performance in a small, intimate nightclub.
Klaus Kinski, the most deranged screen actor in film history, plays Count Dracula in Werner Herzog's interpretation of the famous story. This version relies solely on performance, camera placement and lighting to disturb you. From memory, I'm unsure if you ever see any blood either.
Werner Herzog delivered a movie that frightens you with its unusual mood rather than gore or sudden scares. Nosferatu the Vampyre is also notable for containing the most unsettling opening credits in movie history.
10. V for Vendetta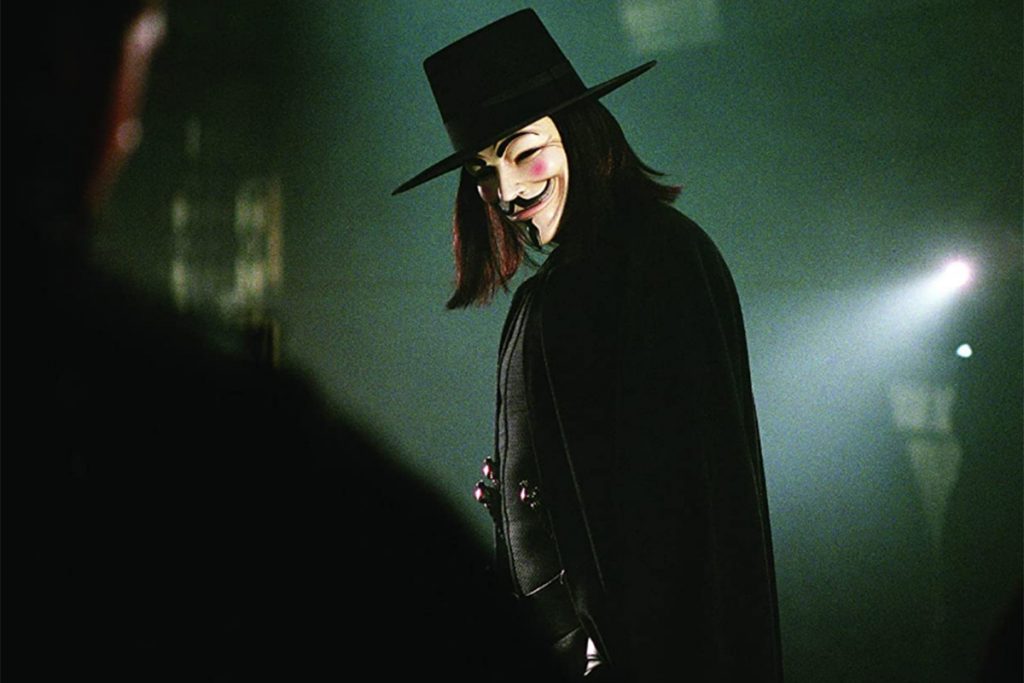 The Wachowskis are most famous for The Matrix (1999), but V for Vendetta, which they produced in 2005, speaks to me more than Neo's adventures.
V for Vendetta is closer to our world than the one presented in The Matrix. It takes place in a near future Britain ruled by a tyrannical government. Bad actors inside and outside the government release an engineered virus and blame the resulting infections and deaths on terrorists and ne'er-do-wells to keep the population fearful and in line. Wow, crazy! I'm glad that stuff only happens in movies.
Anyway, V for Vendetta presents an important idea many people appear to have forgotten:
"People should not be afraid of their governments. Governments should be afraid of their people." – V
Hugo Weaving, as the titular V, cements his place in acting history by delivering a compelling and sympathetic performance with his face completely hidden by a mask for the whole movie.
9. Dark City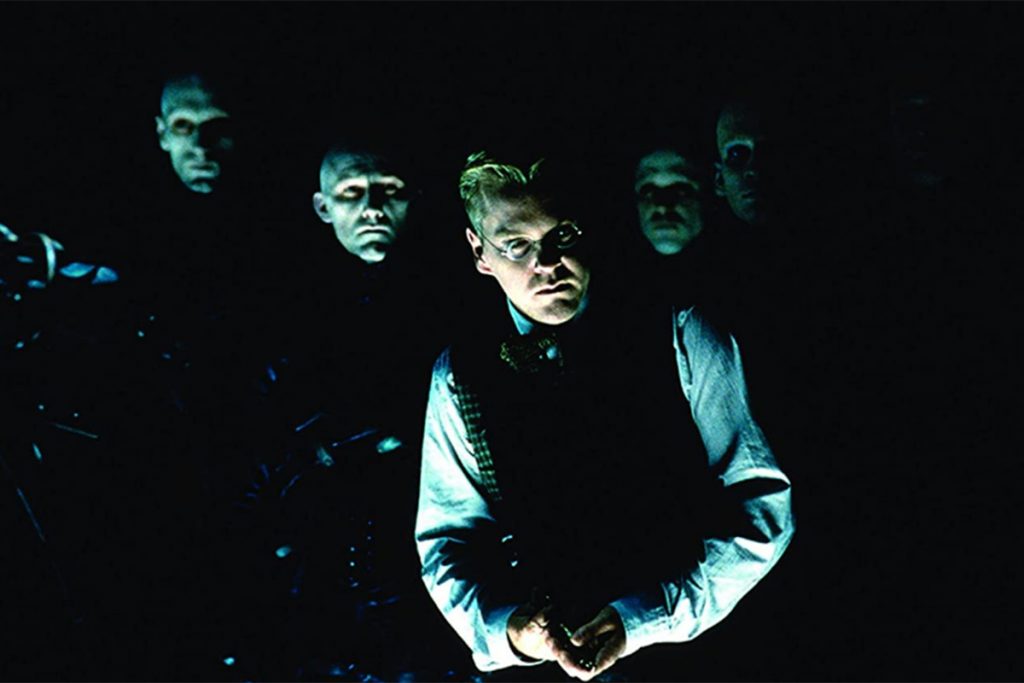 This movie has fallen through the cracks and is thus mostly forgotten. Dark City was released in 1998, one year before The Matrix, yet it has almost the same plot as Keanu Reeves' action blockbuster. Adding to this strangeness is the fact both movies were filmed in Sydney, Australia and used some of the same crew!
I prefer Dark City to The Matrix because of its film noir mood and timeless vibe. On the surface, the movie appears to be about John Murdoch, a man who struggles to remember who he is while being harassed by sinister agents. Sound familiar?
A fun piece of trivia about Dark City is my wife's cousin worked on this film as a stand in for Keifer Sutherland's character. My wife also appeared as an extra in the second Matrix film, The Matrix Reloaded.
8. The Thing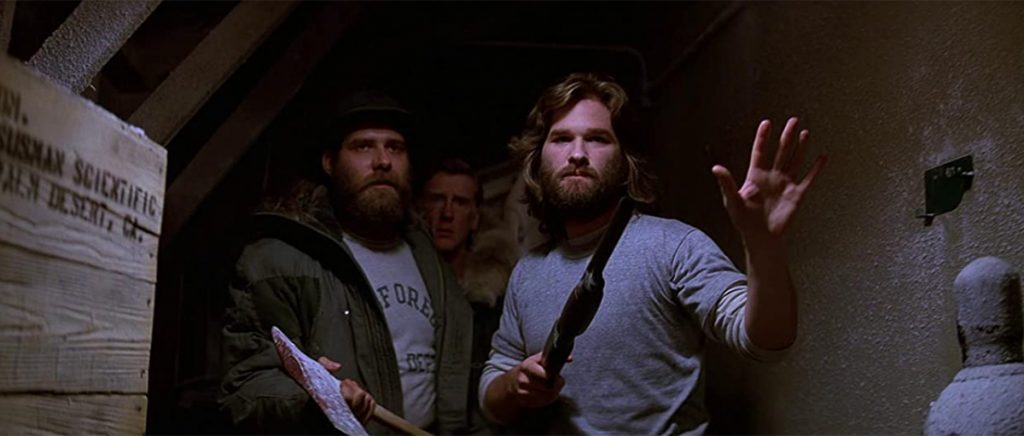 This movie is the rare example of a remake which eclipsed the original. Although it was a financial flop on its release, The Thing is now a classic. The constant paranoia the characters wrestle with combined with the most repulsive looking creature ever committed to film elevates The Thing above most monster movies.
Please do not confuse this The Thing (1982) with the pseudo remake of a remake, The Thing (2011). I have not seen the latter one but there is no way it is better than director John Carpenter's 1982 entry.
7. Heat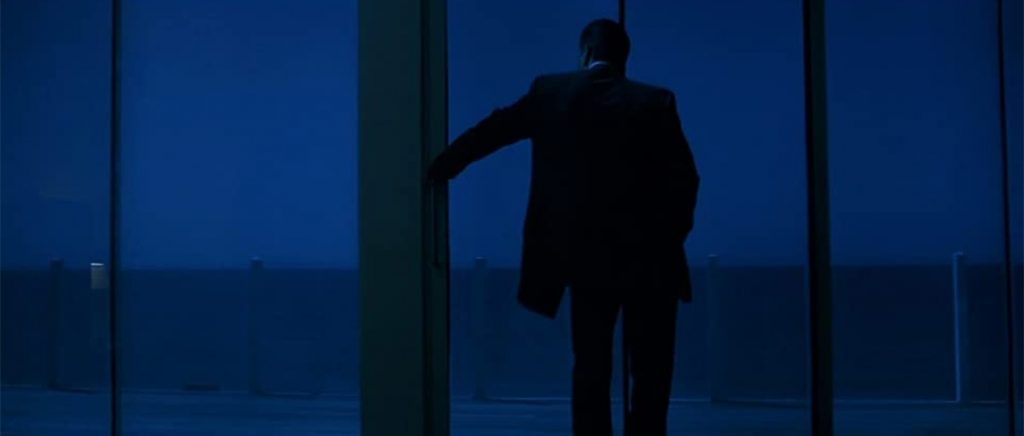 Heat is about what happens to professionals who let personal feelings interfere with their work. Al Pacino is Police Lt. Vincent Hanna, obsessed with taking down master criminal Neil McCauley, played by Robert De Niro.
What I enjoy about this movie is the two main characters are enemies yet they both respect the skills and professional excellence of their opponent. Just like Paris, Texas (entry no. 19), the most powerful scene in Heat is sparse dialogue traded between the two main characters in a simple setting. In this case, Vincent, and Neil's restaurant conversation.
This movie gets bonus points for suggesting playing the game is more engaging than winning the game.
6. Alien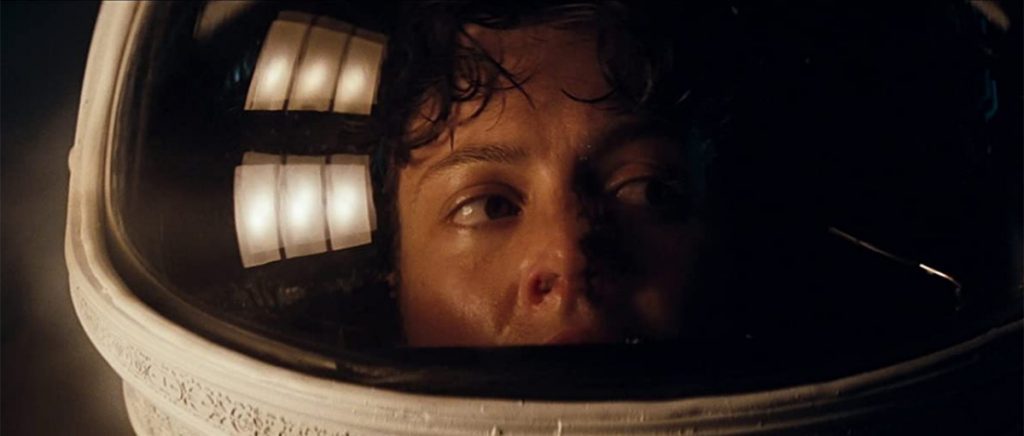 While the creature in The Thing is icky and gross, the creature in Alien is elegant and terrifying. Designed by Swiss artist, H.R. Giger, the alien is unlike any other monster, period. As a result, film monster designers forever work in Giger's shadow and most of their designs come off as lukewarm do-overs of Giger's terrible beast.
Alien is the second movie on my list from director Ridley Scott. He deserves credit for recognizing how unique Giger's design was and for casting Sigourney Weaver in the main role. Her character, Ripley, became one of cinema's greatest science fiction protagonists. If I'm ever with a group of people subjected to a highly stressful situation, I hope someone comparable to Ellen Ripley is there to boss me around.
5. The Mosquito Coast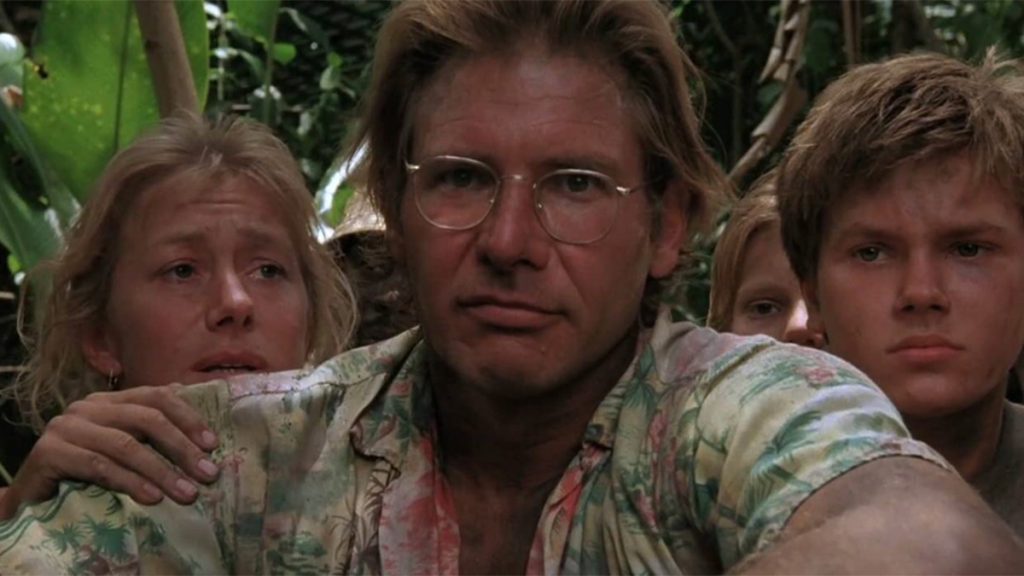 One of the few movies Harrison Ford made where he departed from his usually likable screen persona. I guess audiences preferred charming Harrison to charismatic yet obnoxious Harrison because I never saw him take on this type of role again.
In The Mosquito Coast, Harrison plays an inventor, Allie Fox, who moves to the jungles of Central America with his family to create a utopia. While Allie is a jerk, I find some of his philosophy and social observations quite compelling. Not only is this the second movie on my list starring Harrison Ford, it's also the second which includes Helen Mirren.
The same story has just been turned into a streaming show with different actors. I doubt it's as good as this one though.
4. Wake in Fright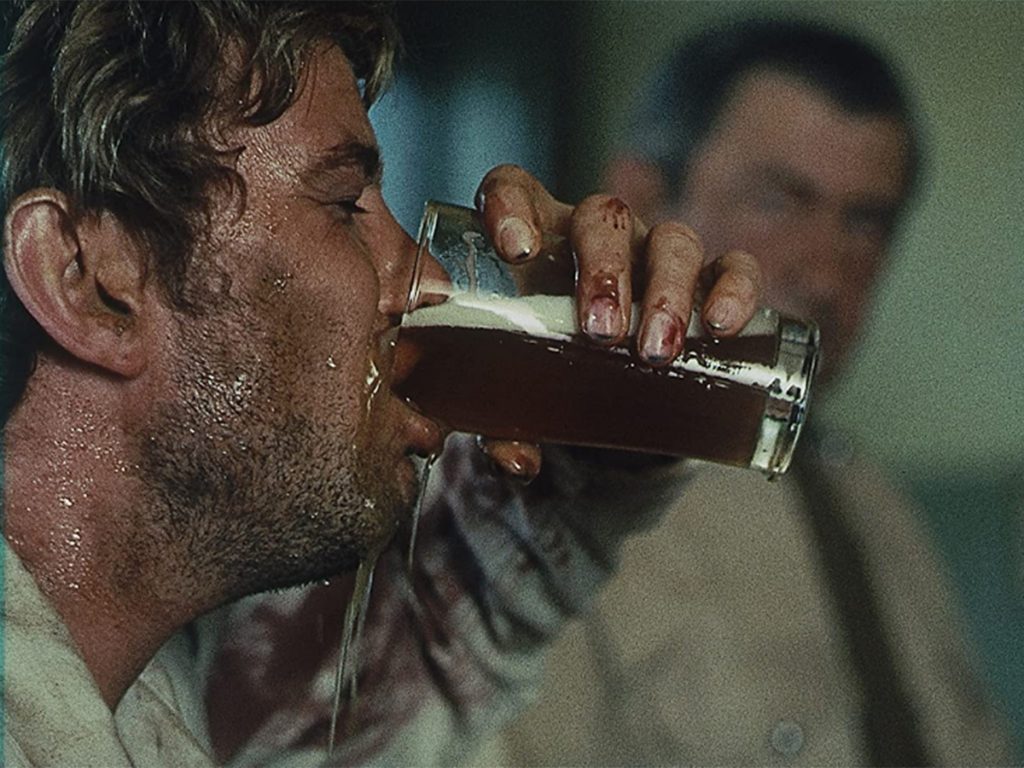 My God! How did I not see this 1971 movie until 2019? The best movie shot in Australia about white Australia. People outside of Oz who watch this will think it's a satire. They'd be wrong.
Wake in Fright follows the misadventures of a schoolteacher stranded in a town full of regular Aussie folk. In other words, crazy, drunk, violent men. This is the most horrific movie on my Top 30 list, despite it including two vampire movies, The Thing, and Alien.
3. Mad Max 2 (The Road Warrior)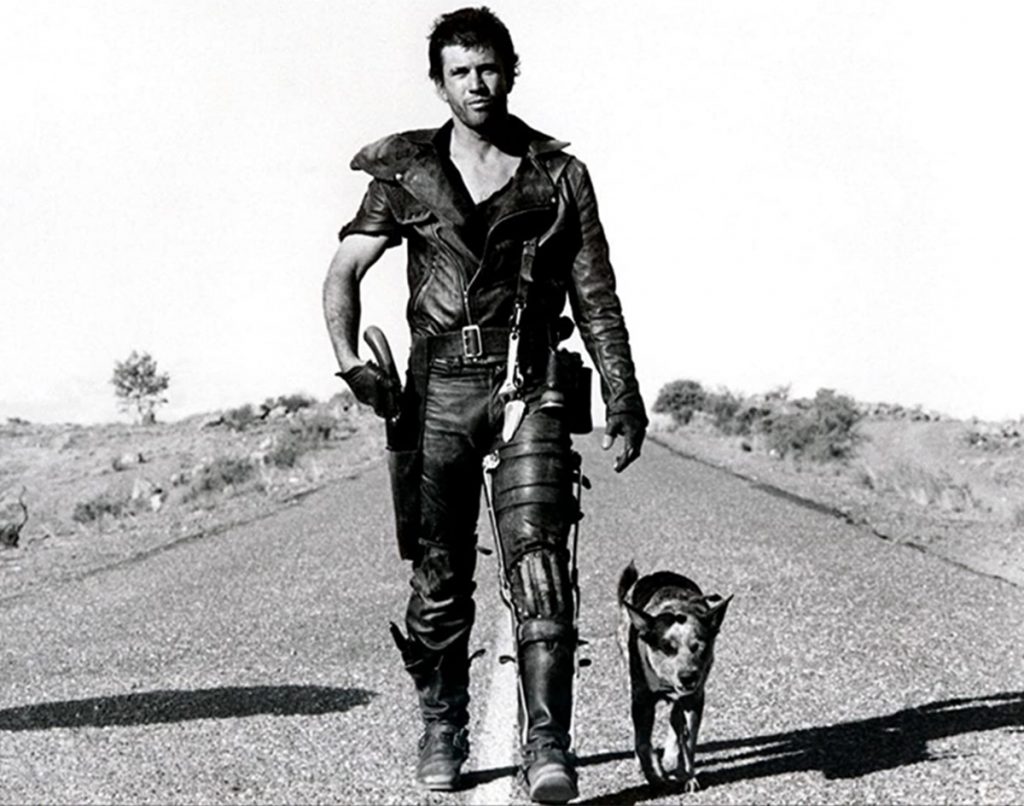 The second Mad Max movie was released as The Road Warrior in the U.S. due to few Americans not knowing who Mad Max was.
I love all the Mad Max movies, but The Road Warrior is my favorite. That's saying a lot because the series includes the modern classic, Mad Max: Fury Road. This one was made on a smaller budget which makes it play a bit gnarlier than the high budget sheen of Fury Road.
I've had to make peace with the fact that the collapse of Western civilization is shaping up to be unrelentingly dumb rather than the epic struggle presented in the Mad Max movies. Oh well, I can always watch The Road Warrior to remind me what could have been…
2. Mandy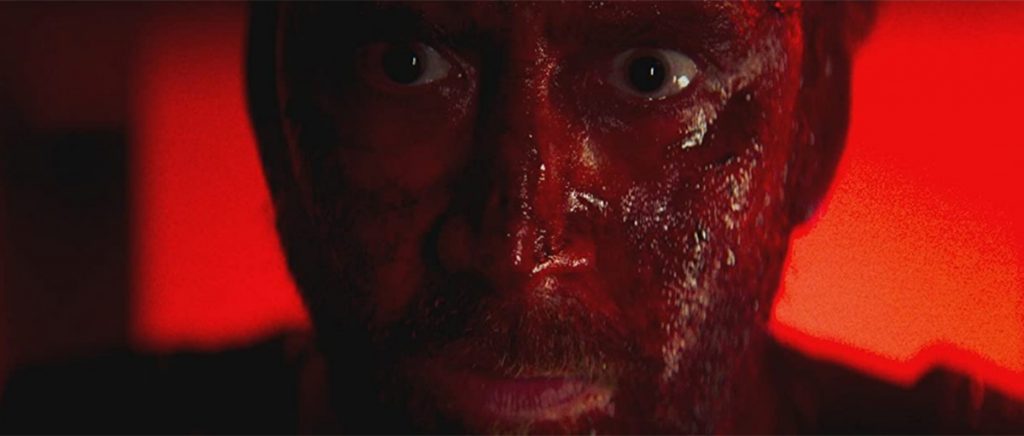 I'm surprised to discover my number 2 movie was released as late as 2018. The artform is not dead… yet. With Mandy, the filmmaker, Panos Cosmatos, created a cinematic masterpiece quite unlike anything else I've seen. A prime example of movie as immersive experience rather than simply a story presented on a screen.
To sum up the plot is to do the movie an injustice, but I'll try. Nicolas Cage, as Red, enjoys an idyllic existence in the middle of a forest with his girlfriend, Mandy. Their world is shattered by a bunch of hippies and Cage's character, Red, unleashes vengeance on the hippies and their cult leader. Best watched in a dark room with big speakers and a big screen.
1. Brazil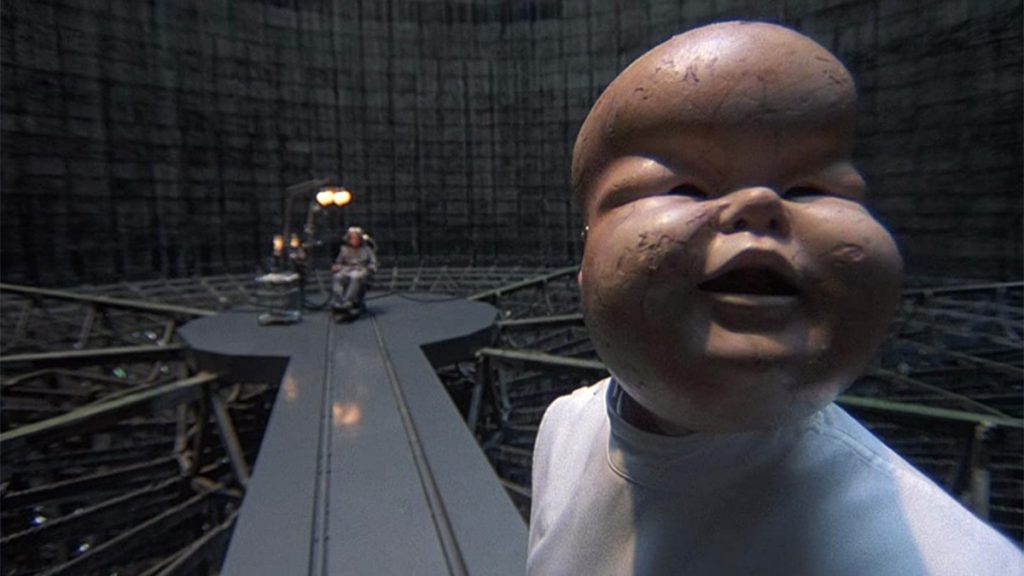 I adore Brazil. Set in a dystopic society, it uses comedy to show how ridiculous totalitarianism truly is.
My favorite part occurs when government storm troopers issue a bill to the wife of a man they abduct and 'disappear' after destroying the couple's apartment. Oppression-as-a-Service. Cute. No doubt many of the psychopaths in power today think this is a cutting-edge idea.
Brazil examines what happens to sane people who live in an insane society. Make sure you watch the longer cut by the director and not the short version the studio issued to deliver a happy ending.
So, that's my Top 30. By no means a definitive list of great movies, but a comprehensive list of ones that spoke directly to me. If you have not seen some of these, I hope I have inspired you to check them out.